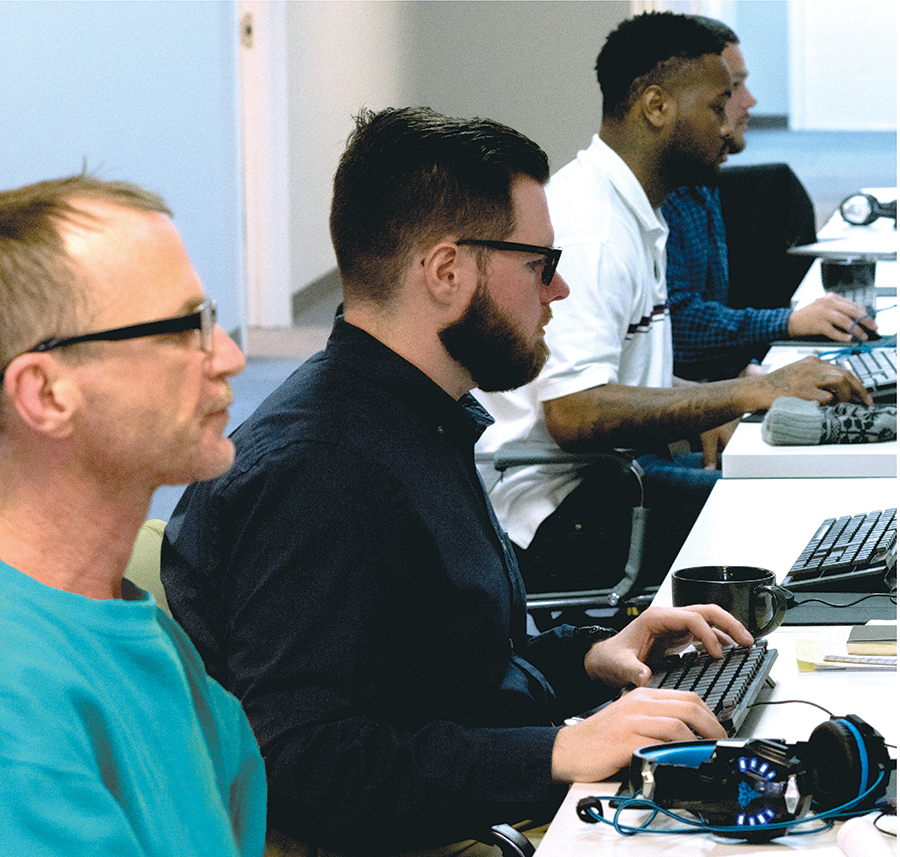 2021 Persevere cohort studying to become full-stack developers.
WE EMPLOY TRAINED SOFTWARE DEVELOPERS UPON RELEASE FROM PRISON
In the United States, we face a serious problem with recidivism rates upwards of 70% (National Institute of Justice). Persevere, a national non-profit and Banyan Labs partner, is solving this problem as an education and training program to help educate people reentering society.
Banyan Labs was created out of the need to place Persevere graduates into jobs through an on-the-job training program. Persevere teaches justice-involved individuals how to code and certifies them with six industry-recognized certifications, including Full Stack Developer. Banyan Labs hires these technology graduates, offering them mentoring from experienced technology partners, and teaching them how to excel on cross-functional development teams.